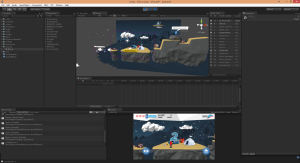 Last month (March 2015) till today we worked on an app called "Everest Trash Collector". It's a 2D runner game for iPhone and Android (and also tablets).
More infos on the project page: LINK
For the main part we used Unity3D. It's a great tool and it was a nice challenge to combine 2D graphics from Hiroaki Ando with a 3D World (from a fix side perspective).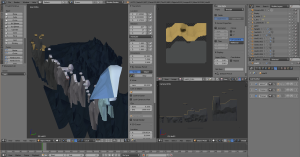 For many elements, especially the level design and preparing images to create polygon colliders, we used Blender, which is just great and works very well in combination with Unity3D.
We also uses the BakeTool to create all 64x64px vertices color maps in about 20 seconds.
This app was created in collaboration with Thirdpole, blechfisch and Mikavaa. This app uses music from www.playonloop.com